Strategy Roasters was created with one thing in mind. We wanted to give smaller creators something to be proud of. When I first started streaming I was turned down for more affiliate applications than I can count. It can be tough to find something that you fully believe in and want to attach your name to. This is where we come in. Our Program is open to creators of all sizes. We don't just throw you a code and ask you to sell our Coffee. Strategy Coffee speaks for itself. It is not like normal flavored coffee. Our coffee taste like coffee first and the flavor second. The flavored roast are not overpowering. They are subtle flavors and undertones you taste along with the coffee. We want you to fully represent that with your own Creator Coffee line. When we first started this company we had the program open to non flavored roast. Today that changes. Today creators can now earn flavored coffee lines and cocoa lines.
Strategy Perks
There will be a button below that will take you to our Partner Application. Fill it out to the best of your ability and we will approve it within 3 business days. Once your application is approved you will gain access to the Strategy Partner Dashboard. You will receive a code chosen by you. Now you tell your community about the opportunity and once your code has been used 3 times you will receive an email on the next step.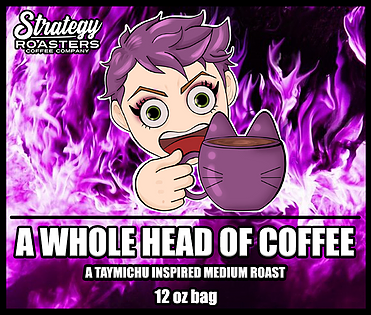 Strategy Creator Perks
- 5% discount code for you and your community to use. This code does not expire.
-5% commission on all sales.
-After your code has been used 3 times you will earn your own Content Creator Coffee line.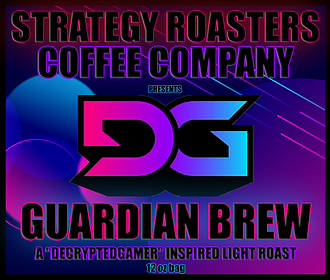 Okay Strategy, Whats next?
The email you receive after the 3 orders are complete will ask you for a few things. We will need a transparent background logo that you would like on the label. Preferably something that is not zoomed in to where there are hard lines on the sides. We will need your roast choice. A few name ideas that you might like your coffee line to be named. A DETAILED description of your stream and your community. This is going to be on your product page. This is a chance for you to advertise yourself. Take advantage of it. We will need your stream link ie Twitch, YouTube, Glimesh, Trovo, and so on. Once we receive all that we will get to work on your line.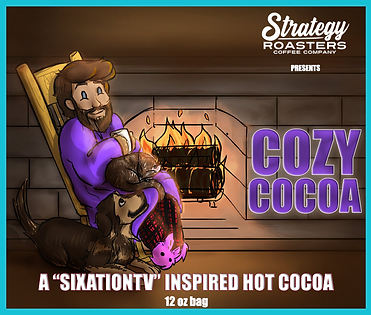 Strategy Creator Product Creation
Labels take time to make. We start with your logo and we try to make it a perfect fit to match your content. We go to your stream and watch VODs. We check out your socials. We try to get to know you. Once we get a label made up we think is perfect we will send it to you for approval. If you see anything wrong or that you think could be done better, this is your chance to voice it. We will absolutely work with you because we want you to be happy with your product. After approval we will get it posted to the website. We take care of everything after that. We small batch roast, label, package, and ship all in house. Your coffee won't sit in a warehouse for months before it gets to your community.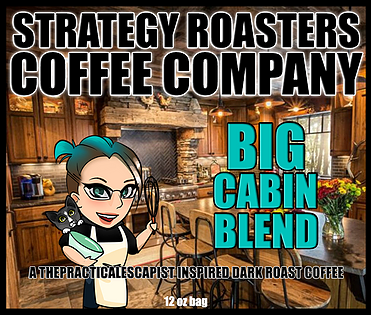 Flavors available for Creator Lines
-Light Roast (no flavor)
-Medium Roast (no flavor)
-Dark Roast (no flavor)
-Bacon Bacon Pancakes
-Toasted Smores
-Caramel
-Himalayan Salted Caramel
-Cinnamon Toast Roast
-Big Banana Nuts
-Peanut Butter Cup
-Mint Chocolate Chip
-Cinnamon Roll
-Vanilla
-Chocolate/Mocha
-Raspberry
-Chocolate Raspberry
-Coconut
-Blueberry
-Vanilla Blueberry
-Chocolate Banana
-Banana
-Orange Cream
-Caramel Vanilla
-Caramel Apple
-Hazelnut
-Top Shelf Hot Cocoa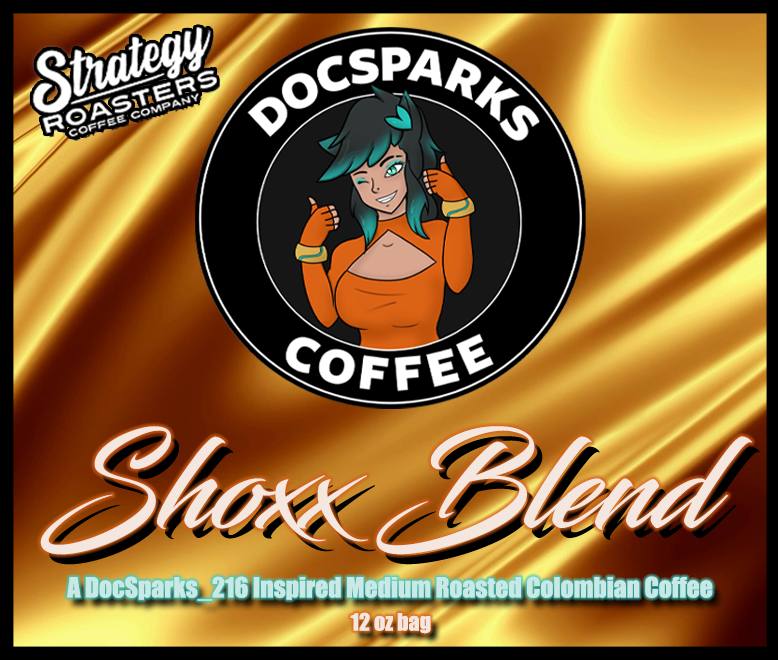 Thanks for your interest!
We know this isn't for everyone. But if you like this idea and want to be a part of it we are here for you and can't wait to work with you. So click the button below and lets get started!